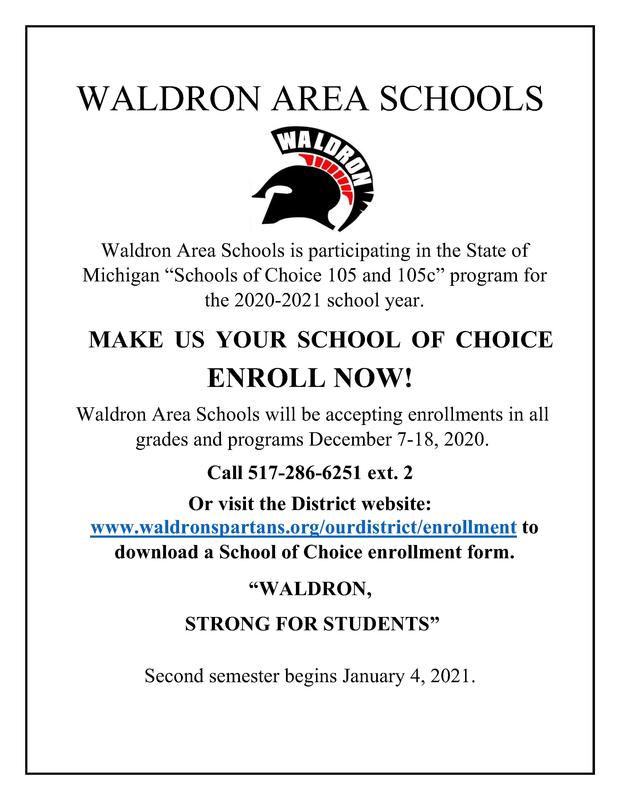 Waldron Area Schools is accepting application for Schools of Choice for grades K-12.
We participate in Section 105 and 105c programs as part of the State Aid Act. Therefore, we agree to consider non-resident students residing in Hillsdale County Intermediate School District and/or contiguous intermediate school districts for admission under the District's School of Choice Program.
Interested in Waldron? Give is a call at 517-286-6251.