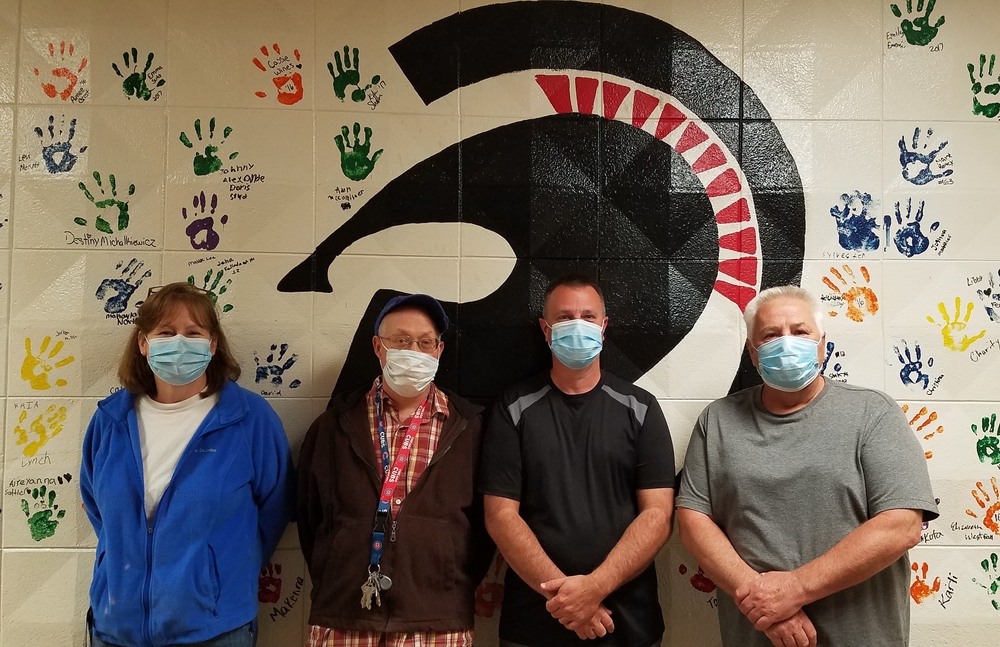 Appreciated!
Waldron Administration
Tuesday, October 13, 2020
This week, Waldron is celebrating our maintenance and custodial staff! We thank our maintenance staff, Jon and Bill, and custodial staff, Diane and Parrish. Especially during a time where it is of the utmost importance to keep a clean and sanitary school. These Spartans make sure the building is ready for each day and running correctly. As a result, the building is safer and healthier for those entering them. Please join us in thanking them for their service!