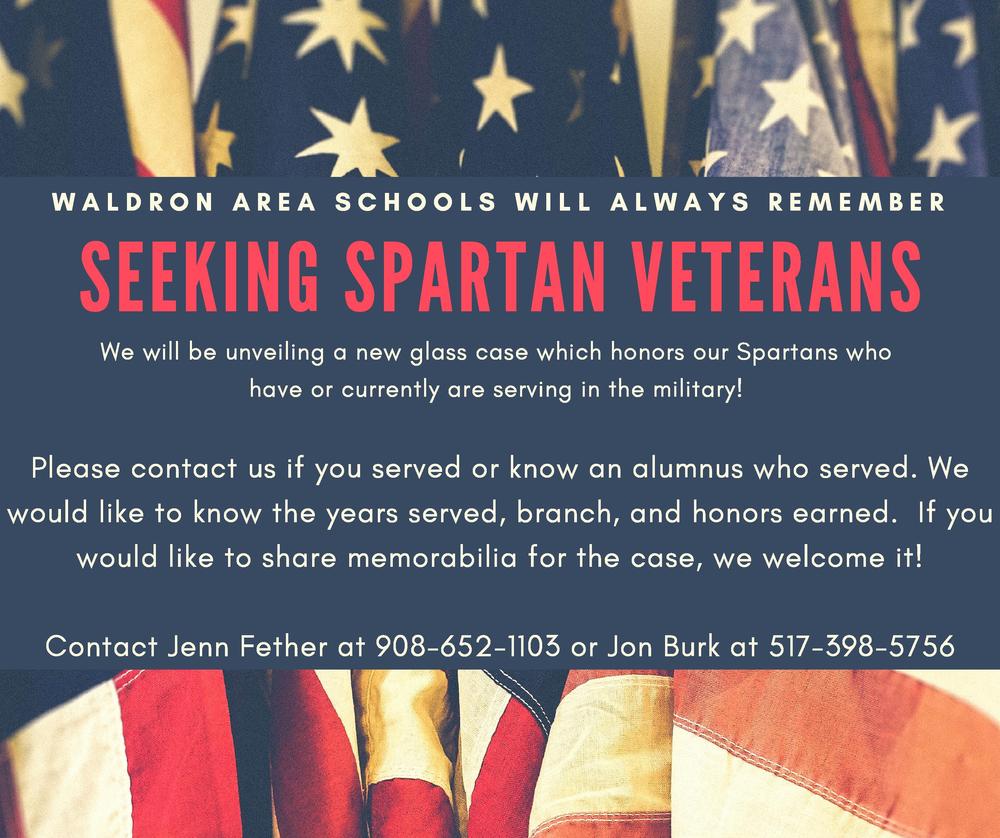 Seeking Spartan Vets!
Jenn Fether
Tuesday, June 02, 2020
The district is excited to share with our community that a new case has been installed to honor our alumnus veterans! We are seeking those who served in the military. If you served or know someone who has served and attended Waldron Area Schools, please contact Jenn Fether at 908-652-1103 or Jon Burk at 517-398-5756. Please provide the branch, years served, and honors. If you wish to share memorabilia for the case, we welcome it!