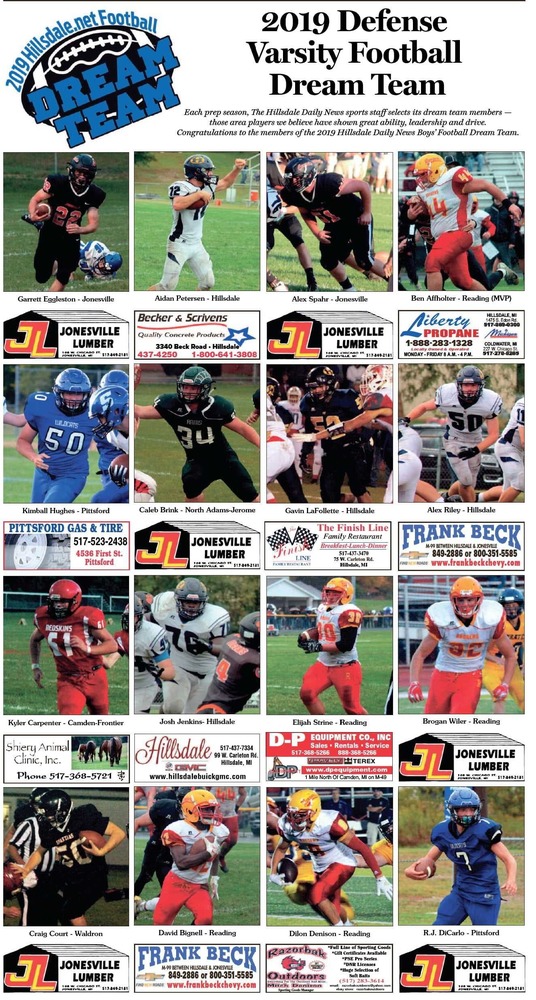 Court Makes Dream Team!
Spartan Athletics
Wednesday, November 20, 2019
Craig Court made the Hillsdale Daily News "Dream Team Defense!" We are proud of you, Spartan, and look forward to seeing you excel on the basketball court!
"Craig Court, Jr., Waldron — A standout both ways for the Spartans, Court's strength and speed made him a tough player for opposing linemen to block throughout the season."