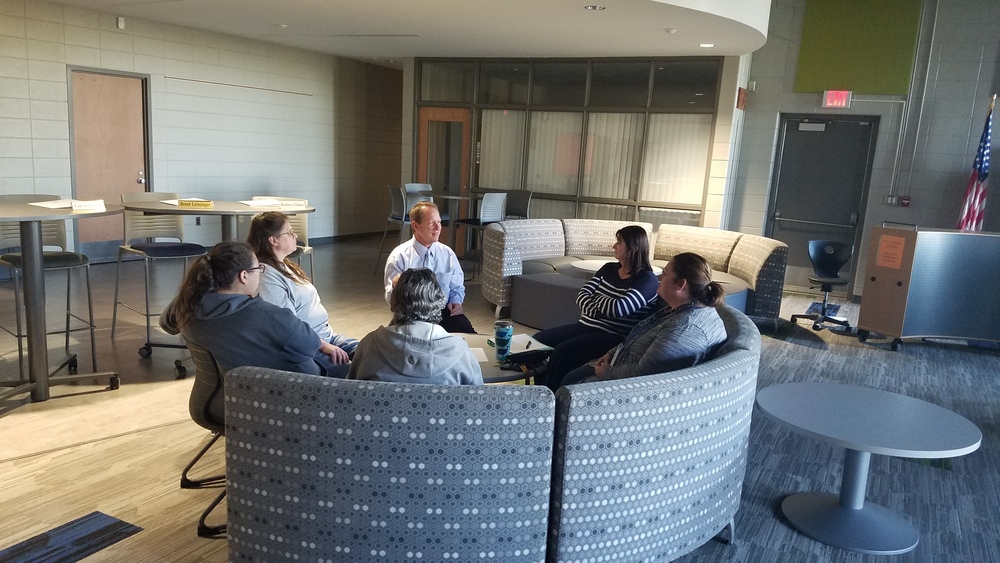 Coffee Talk Success!
Jack Ledford
Wednesday, October 16, 2019
On Monday, Mr. Ledford hosted his first "Coffee Talk" session. This is an informal public forum that allows the community to come in and discuss how to continue making Waldron Area Schools a great place to learn and grow! Thank you to those who came out! If you missed it, you're in luck! Another one will be scheduled for next month!
Have questions, suggestions or concerns? You can reach out to Mr. Ledford by email at jack.ledford@waldronspartans.org. He can also be reached by dialing 517-286-6251, option two, or 231-342-0877.