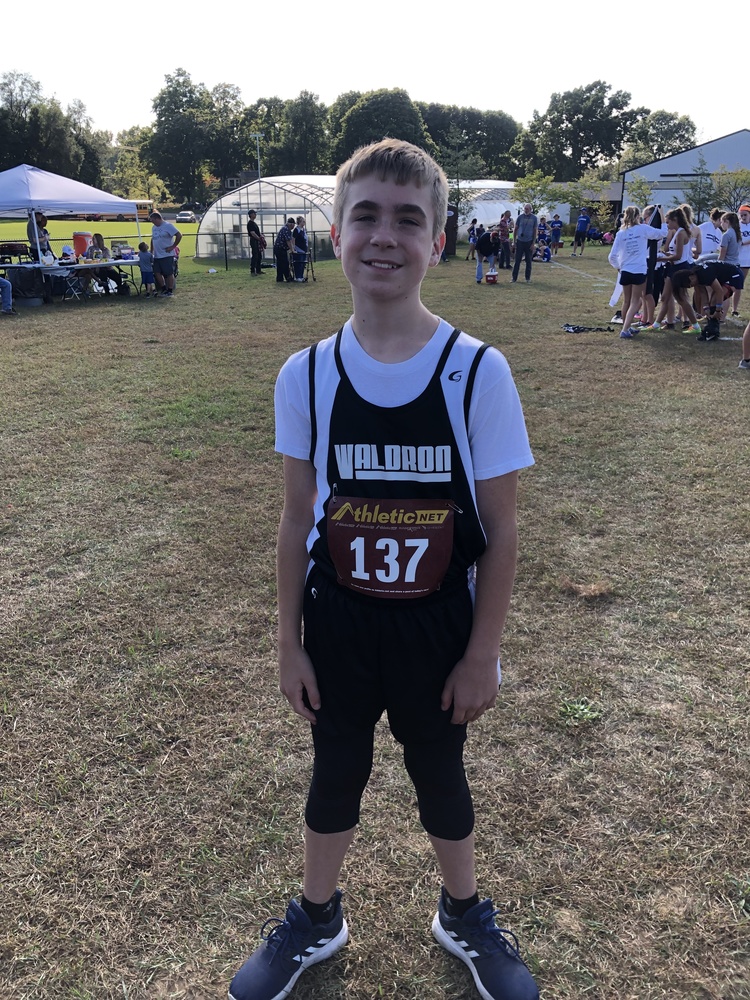 Anderson Continues to Rock!
Cross Country Spartans
Thursday, September 26, 2019
At the Hillsdale Academy Invitational, Ryan placed 17th out of 52 boys with a time of 10:59! **The first time he ran this course he placed 24th out of 60 with a time of 11:46.** He's such a role model and motivator to others! He improves his time at each meet! Keep soaring, Spartan!