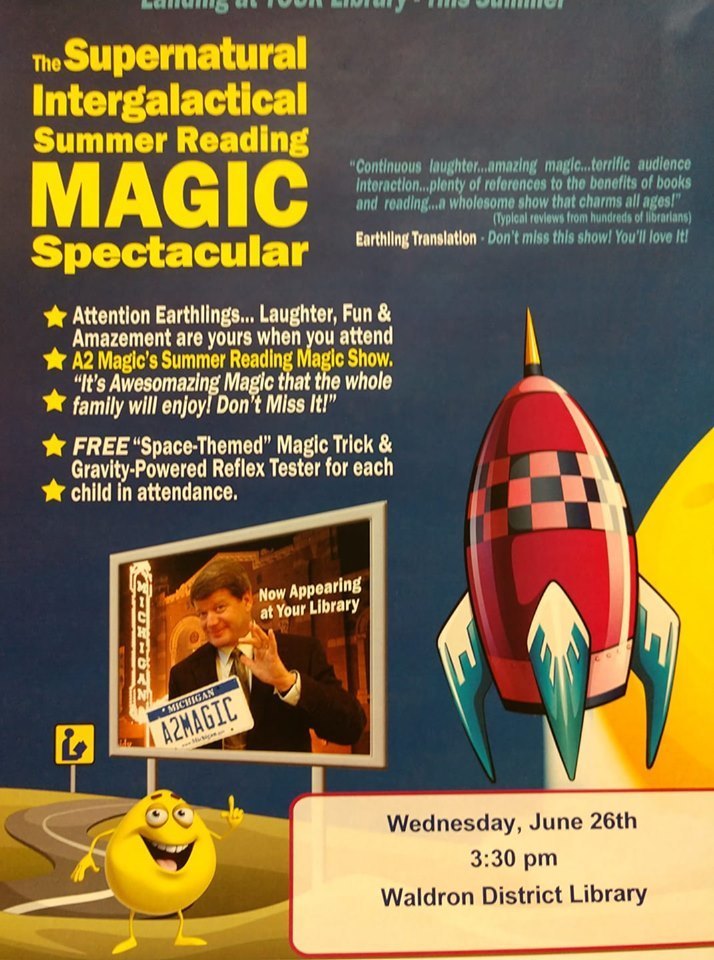 Blast Off at the Library!
Waldron Area Schools
Monday, June 17, 2019
Great things are happening at the Waldron District Library this summer! Be sure to check out their website, www.waldrondistlib.michlibrary... or Facebook page for a list of summer activities! Happening at the library on June 26th at 3:30 P.M. is the Summer Reading Magic Spectacular event, courtesy of A2Magic! Seating is limited! Don't miss out on this spectacular event!