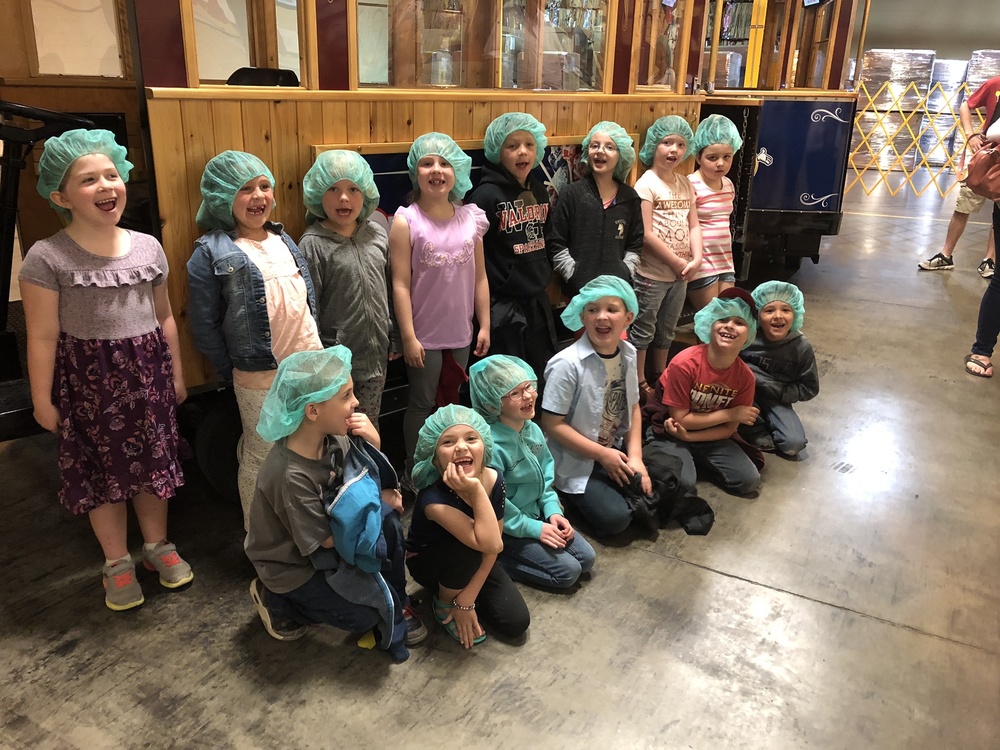 Spartans Visit Spangler Company!
Ms. Hall & Mrs. Rich
Tuesday, June 04, 2019
On Monday, our kindergartners and first graders visited Spangler Company in Ohio! They were able to see how their favorite candies, like "Dum Dums" are made. Afterwards, they visited a local park to enjoy lunch and play.